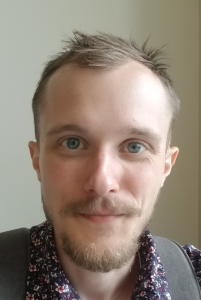 Bio
My name is Michael Salino-Hugg. I recieved my BSE and MS in Electrical Engineering from the University of Iowa. I am currently working towards my PhD in Electrical Engineering also at the Univesity of Iowa.

My PhD research is in the area of wireless power transfer (WPT). Specifically in controlling multiple-input multiple-out (MIMO) arrays of resonant inductive coils to more effectively deliver power to a set of target loads. My research interests include the areas of embedded systems, sensor and sensor applications, wireless sensor networks, and IoT devices.

I also have many interests and hobbies outside of electrical engineering. Drawing, sewing, cooking, and playing music are all things I think help make me a more creative problem solver and well rounded person.
---
Publications
Primary Author
Secondary Author
---
Resume